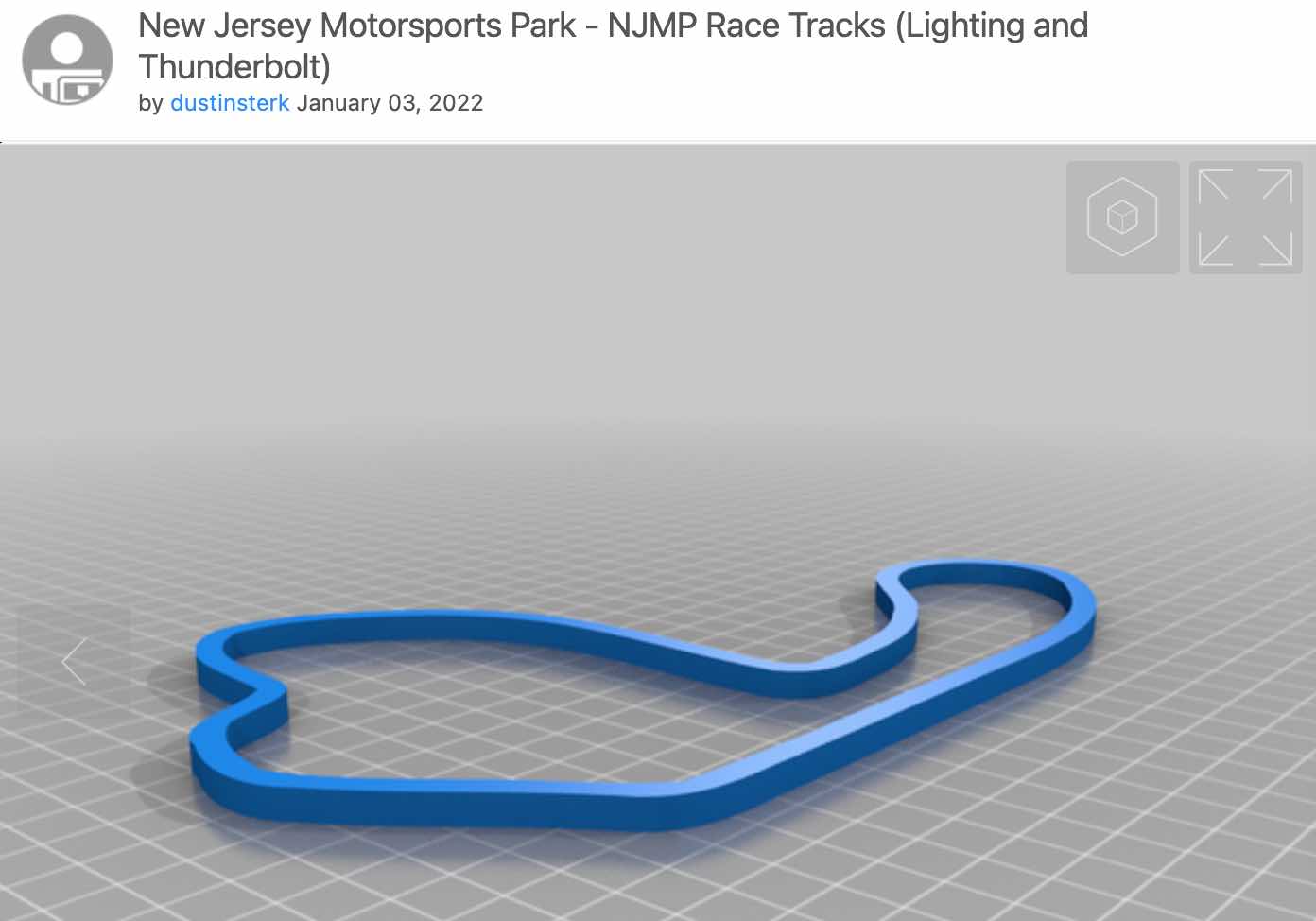 Creating and 3D Printing Track Maps
Overview
I wanted to create wall art of race tracks that I have driven or attended during live events. Some can be found from a quick search on https://www.yeggi.com/ but others need to be created.
Since a local track was not available, I needed a way to outline the map, crate an .svg and import that into Ultimaker Cura for 3D printing.
If you do not have a 3D printer, I highly recommend the Ender3. You can find them on sale for under $200.
First find the track online using Open Street Maps. Here is an example of NJMP.
Next click the share icon and export a SVG file that can be used in a vector editor like Inkscape.
Open the SVG file and either trace the track or select it with the clip tool and create a clean SVG file with just the track outline.
Convert the clean SVG file to an STL by using an online tool such as this.
Finally import the STL into your 3D printing tool such as UltimakerCura.
Once printed, I mounted the tracks on the wall using some 3M mounting putty such as this.
Enjoy!