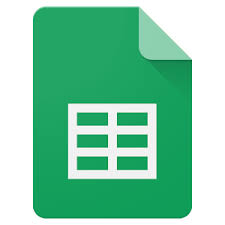 I have been tinkering with Google Sheets and building a document that can automatically pull data from other websites.
I stumbled across the importXML() function.  After some time I realized to optimize the number of calls to a specific URL, you can return multiple values in a single call using the XPath concat() function.
| | |
| --- | --- |
| For example, to retrieve food information (protein, carbs, fat, and calories) you can do the following which will return all of the values seperated by a ' | ' : |
Cell A1 Formula:

=importXML("http://www.calorieking.com/foods/calories-in-pizzas-14-pizza-cheese-topping-original-crust\_f-ZmlkPTU0ODQ2.html","concat(//tr\[@class='protein'\]/td\[2\], '| ', //tr\[@class='total-carbs'\]/td\[2\], '| ', //tr\[@class='total-fat'\]/td\[2\], '| ', //tr\[@class='alcohol'\]/td\[2\], '| ', //option\[@value='0'\], '| ', //span\[@id='mCal'\]\[@class='calorie-display'\])")


From here you can then split the values into seperate columns by doing the following:
Cell B1 Formula:
Hope this helps.