In the process of trying to activate the VCDS-Lite software with a VAGCOM ebay cable, the software kept telling me it was un-tested and "Please test on a car before registering!".  This was shown even after performing the "cable test".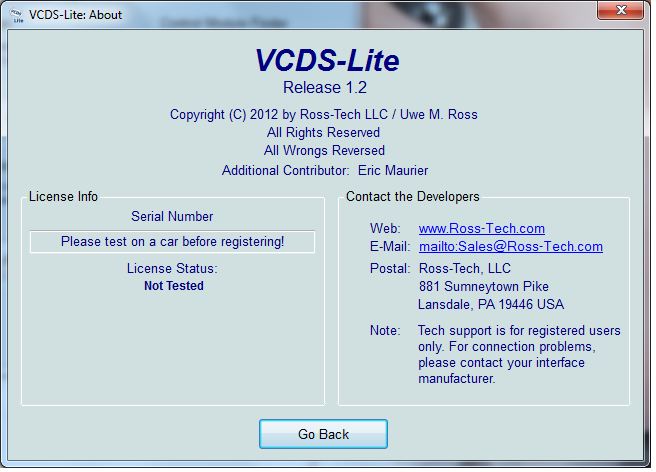 As you can see below, the test was successful, but the Serial Number was still not shown to me from the software.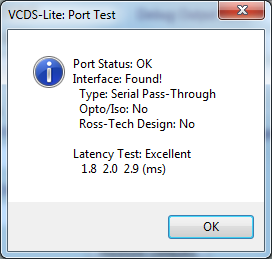 As it turns out, after reviewing in further detail the FAQ http://www.ross-tech.com/vag-com/faq_4.html#4.1, you must connect to some "control modules" and you must query fault codes before you get a serial number.
I hope this helps someone else who has the same issue.